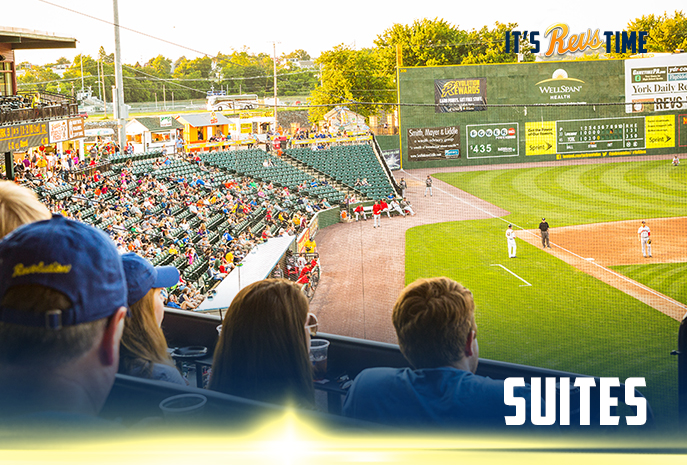 Live the Suite Life
All-new private suites at PeoplesBank Park include boxes with private restroom for groups up to 20 and the new Monarch and Solomon suites for groups up to 150. All are climate-controlled, include access to balcony seating, and feature new decor and furnishings for 2019. All of these options are ideal for…
Entertaining clients
Providing a unique employee benefit or reward
Donating to support charitable fundraising and causes
Networking
Celebrating company milestones
Birthday and anniversary parties
Family reunions
The Revolution staff will treat you and your guests to professional catering with an expansive and flexible menu. Courteous wait staff and a spectacular view of the game and ballpark will further enhance your experience. Each suite features an exclusive entrance to the ballpark, air conditioning, a flat screen TV, balcony seating, and access to the Suite Spot Bar. Each suite rental also receives a pass/passes to our VIP on-site parking lot.
Suites provide you with a great alternative to stuffy receptions and formal events. Put more FUN in your business development and employee relationship work at PeoplesBank Park.
Skybox suites are available for uncatered rentals:

Suite Pricing (non-catered)
The Monarch and Solomon Suites are sold including food and beverages starting with a minimum group size of 30.