Kids Eat Free Wednesdays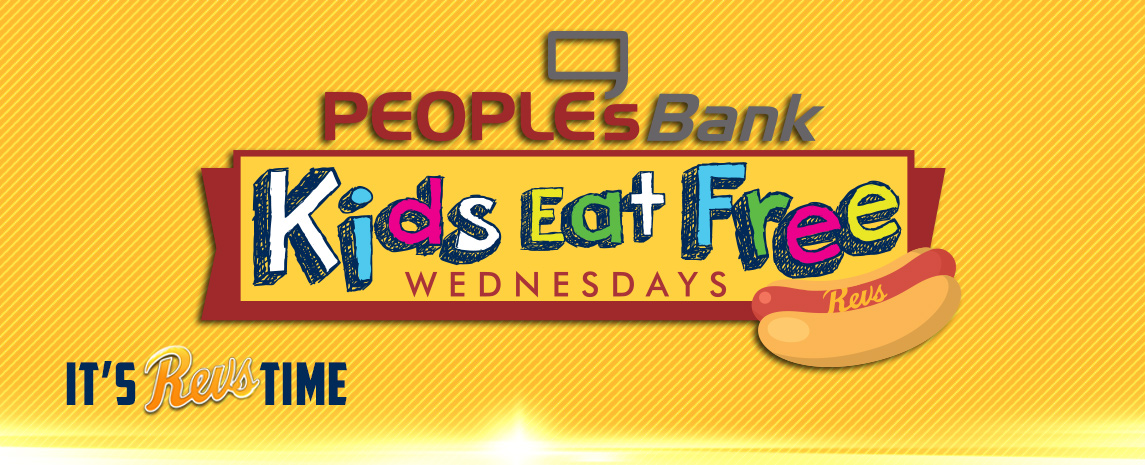 Kids Eat Free Wednesdays presented by PeoplesBank
To get your FREE food vouchers, visit www.peoplesbanknet.com!
Special thanks to PeoplesBank for bringing Kids Eat Free Wednesdays to the park!
Kids Eat Free Wednesdays in the 2019 season:
May 1

May 8

May 22

June 12

June 19

July 10

August 7

August 21

August 28

September 18
Come on out to the ballpark, enjoy great baseball, and let your kids have a meal on PeoplesBank!
Food vouchers will be available online.
Click here
to get yours!