Kids Eat Free Wednesdays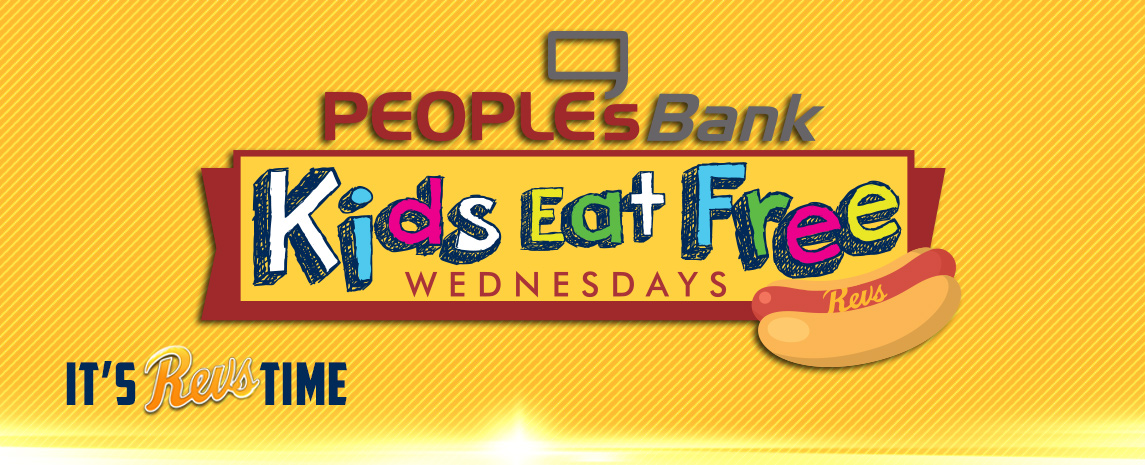 Kids Eat Free Wednesdays presented by PeoplesBank
To get your FREE vouchers, visit your local PeoplesBank Financial Center, and tell them the Revs sent you!
Special thanks to PeoplesBank for bringing Kids Eat Free Wednesdays to the park!
Kids Eat Free Wednesdays in the 2019 season:
Come on out to the ballpark, enjoy great baseball, and let your kids have a meal on PeoplesBank!